A mechanical contractor oversees repair projects, HVAC maintenance, and replacements in a wide range of industries. Mechanical contracting is a multi-faceted job because it incorporates an array of tasks, such as boiler, chiller, and HVAC system maintenance, troubleshooting and redesigning malfunctioning units, repair systems, and unit installation. These professionals can handle both large-scale projects and small-scale projects.
Elements of Mechanical Construction
Mechanical contracting projects come in an array of sizes and shapes. Whether your main objective is to construct a commercial property or a residential home, a mechanical contractor can help you attain these goals. Below are the key elements of mechanical construction:
Electrical Systems
There's a wide range of electrical components that use, supply, and distribute electrical power, such as transformers, underground lines, poles, overhead lines, etc. A contractor determines the efficiency of these components to reduce the risk of electrical hazards.
Refrigeration Systems
Refrigeration units play a significant role in the artificial cooling of a system, substance, or space. These systems may either move or transfer the heat from one area to another. A well-functioning refrigerator system has a long lifespan. In addition, a contractor will ensure that you won't incur more maintenance costs in the long run.
HVAC Systems
The term HVAC focuses on three items: heating, ventilation, and air conditioning. The main objective of the HVAC system is to provide heating and cooling to commercial and residential buildings. There are four broad types of HVAC systems: packaged heating and air systems, hybrid systems, split systems, and duct-free systems. HVAC maintenance improves the efficiency and functionality of these systems.
Plumbing Systems
Plumbing systems comprise fittings, tanks, pipes, and other equipment that facilitate heating, water supply, and building sanitation. A mechanical engineer will repair problematic units and install plumbing systems.
In addition, these experts will provide other services, such as r-stamp welding services, wastewater treatment contracting, industrial equipment installation services, and structural steel services.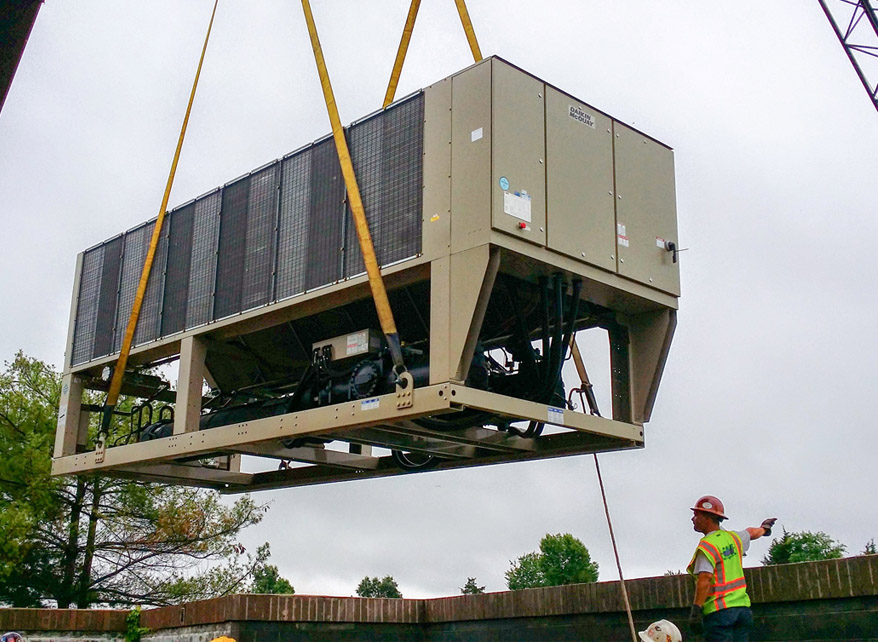 What Does a Mechanical Contractor Do?
Plan and Analyze Construction Projects
A mechanical contractor creates strategic plans for various mechanical tasks in a project. The planning is based on the evaluation of various aspects of a construction site. In addition, they'll ensure the suppliers comply with the standard of the building materials and machinery. Also, a mechanical engineer will delegate duties and ensure suppliers adhere to the set rules and regulations.
Interpret Construction Designs
Interpreting a construction design requires professionalism and adequate experience in the construction industry. A contractor will break down these designs to make work easier. This will boost time management because site workers won't face challenges in Interpreting complex designs. Sometimes, a professional will use statistical software to determine the reliability and viability of construction designs.
Lower Downtime
Downtime is a serious threat to both small-scale and large-scale construction projects. Based on research, downtime can increase the costs of completing a project. Therefore, mechanical engineers will use various ways to reduce downtime in constructive: improve staff communication, set smart goals, conduct regular equipment maintenance, track manufacturing downtime carefully, and upgrade construction equipment. Reducing downtime in a construction setting can be overwhelming, but it's worth it.
Share Ideas on Various Aspects of the Project
A professional contractor should interact with co-workers and clients, including building consultants, architects, civil engineers, and others. They assess the progress of the construction project and update the client. Mechanical engineers will share ideas on multiple strategies that'll minimize time spent in completing the project. In addition, contractors will visit the construction site regularly to monitor and resolve technical issues.
Install and Test-Run Mechanical Equipment
Professionals will install and test-run mechanical equipment to evaluate its efficiency. Before the equipment is used on the construction site, a mechanical engineer will monitor the equipment to ensure its functioning properly. In addition, they'll recommend machinery that suits construction industry standards.
Keep Repair and Maintenance Records of the Machinery
It's the role of a mechanical contractor to keep records of machine maintenance and repair. These records will help detect malfunctioning issues that might occur in the future. Also, these records can act as evidence in a court of law, especially when a dispute arises. Experts are required to submit regular estimates, site reports, relevant monitoring reports, and inspection requests.
Inspect Construction Materials
These specialists determine the quantity and quality of materials used on a project. Building materials are inspected extensively before being used for construction purposes. Ideal building materials should meet a certain standard.
Timely Project Completion
A competent mechanical engineer will ensure construction projects are successfully completed on time. Delegating work is among the significant duties of these experts. The contractor provides the workers with the necessary construction tools and equipment to complete the job on schedule. Most professionals will opt for high-tech equipment because they have a higher work efficiency.
Ensure Complete Safety
Contractors play a significant role in boosting the safety of workers. A serene environment will enhance the productivity of workers, thus reducing project completion time. Additionally, professionals will ensure sanitary and health measures meet the required standards. There are various ways that a mechanical engineer will use to boost safety on a construction site, such as training workers, giving workers proper equipment, enhancing innovation, and ensuring transparency.
Skills for Mechanical Contractors
There are various hard and soft skills that a government mechanical contractor requires to boost the efficiency of the project. Some of these skills include the following:
– Time management
– Attention to detail
– Critical thinking
– Sharp problem-solving skills
– Project management skills
– Effective communication skills
– In-depth knowledge of mathematics and statistics
– Excellent interpersonal skills
There are various industries that employ mechanical contractors: government, automotive, pharmaceutical, food processing, retail, healthcare, manufacturing, and technology industry. Problem solving, teamwork, creativity, project management skills, and effective communication, enable professionals to manage diverse components of a construction project.
Mechanical Contractor in Washington DC, Virginia, and Maryland
If you are looking for commercial HVAC maintenance and want a reliable company that focuses specifically on commercial systems, give us a call at 703-649-2977 or request service here.