Commercial HVAC Maintenance in DC, Maryland, and Virginia
Brothers Mechanical Services® is a full-service mechanical contractor solution provider for mechanical equipment and systems in the Washington DC Metro Area. Providing commercial HVAC maintenance, repairs, and installation with an emphasis on a high level of service, we are committed to customer satisfaction in everything we service as well as the products we install.
Commercial Industries we serve:
Government Agencies & Buildings
Restaurants
Commercial Office Buildings
Assisted Living Facilities
Property Management Firms
Retail Businesses

Educational Institutions
Warehouses & Factories
High-Rise Residential
Bio-Medical Facilities
Banks & Financial Institutions
Movie Theaters & museums

House of Worship
Hospitals & Health Care Facilities
Hotels
Computer & Data Centers
Commercial HVAC Maintenance Importance
System Longevity
Regular HVAC maintenance plays a significant role in extending the life span of your system. A well-maintained system won't be prone to damages that can affect its durability.
Save Money
Proper system maintenance will help you save money in two ways: reduce energy bills and prevent a costly breakdown. A malfunctioning unit will consume more energy, thus increasing your monthly expenses. Based on research, a well-functioning system will reduce energy bills by at least 30%. HVAC professionals will identify minor issues that can escalate with time. They will determine the primary cause of the problem before fixing it. Repairing minor damages will lower the risk of costly breakdowns by approximately 95%.
Improves Indoor Air Quality
One of the main functions of an HVAC system is to purify the air. There are various contaminants in the air, including dirt, dust, and pollen. These pollutants can increase your risk of developing breathing issues, especially if you're struggling with asthma. A more efficient system will filter out allergens, thus improving the quality of indoor air.
Fulfillment of the Warranty Requirements
HVAC components come with a warranty. Manufacturers require solid evidence of maintenance in order to pay out a claim. Investing in HVAC maintenance acts as an insurance policy. HVAC technicians will only file a claim when they inspect the malfunctioning system covered under your warranty. In addition, if you opt to sell your commercial property, HVAC maintenance records could increase the resale value.
Health and Safety
Regular maintenance practices can improve your building's health and safety. A technician will inspect and test for carbon monoxide leaks. This poisonous gas can cause serious health issues or even death. Additionally, professionals will install smoke and carbon monoxide detectors. Also, a malfunctioning unit can cause fire outbreaks. Technicians will inspect wiring systems to identify corrosion and disconnections.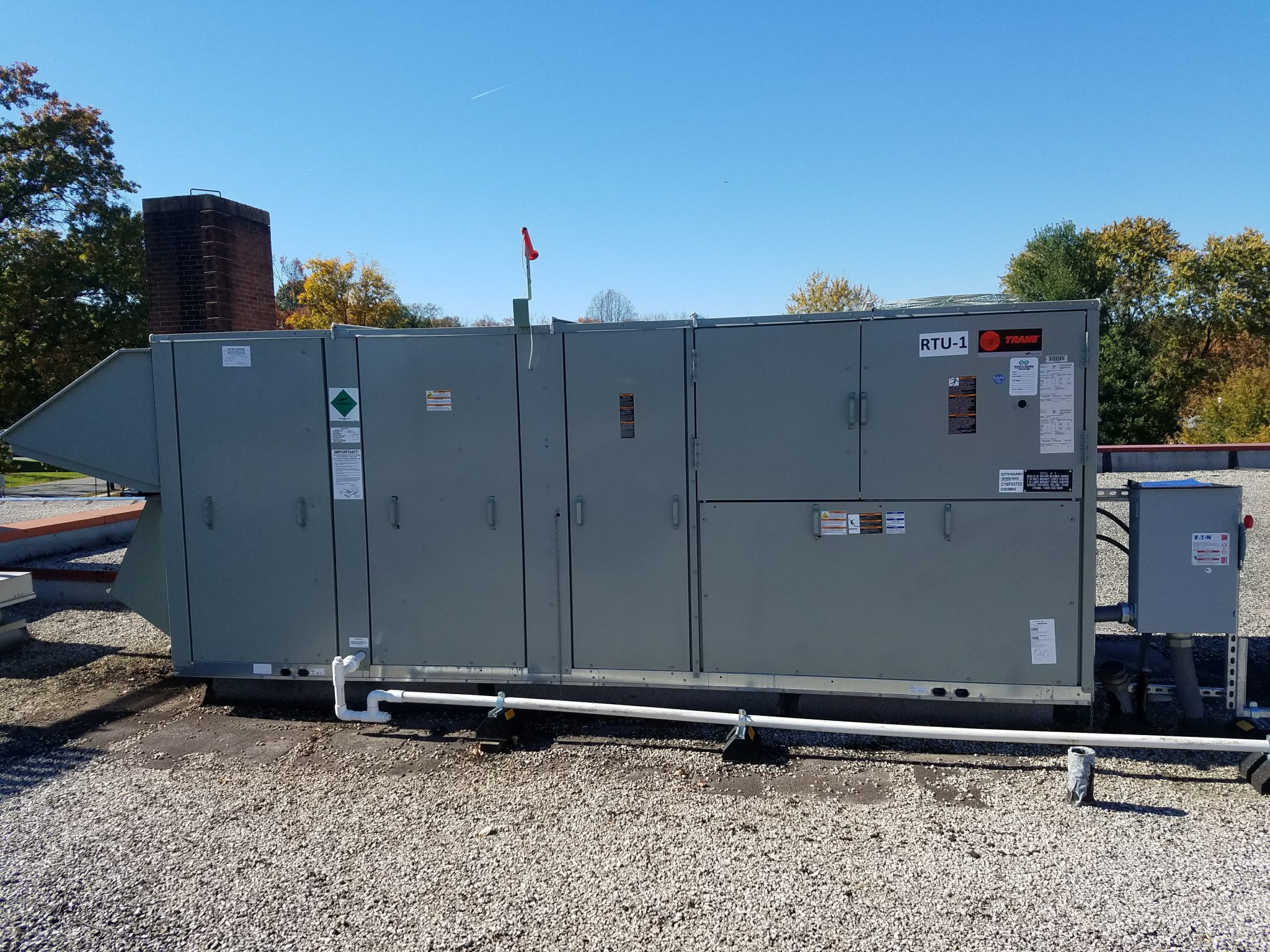 Brothers Mechanical Services provides maintenance and repairs for all types of commercial HVAC systems:
Single-Split System
Multi-Split System
Variable Air Volume (VAV)
Variable Refrigerant Flow (VRF)
Constant Air Volume (CAV)
Heat Pump
Why Choose Brothers Mechanical Services for HVAC Maintenance Services?
Experience
Serving the DC Metro area for over 20 years has allowed us to work in some of the largest and high-security buildings in the area. Our team of expert technicians has to stay in compliance with changing certifications and technology to ensure we are in compliance with our existing contracts.
Training & Certifications
Brothers Mechanical Services® is an SBA 8(a) & DOT DBE Certified Firm. Every technician we hire is fully tested and certified in the HVAC industry in the state of Virginia. We certify our technicians through the National Association of Power Engineers and the National Association of Technical Excellence
Reputation
Our goal is to provide a knowledgeable professional experience with high-quality customer service for businesses and commercial properties in the DC Metro area.
"Our church used Brothers Mechanical Services. Our service technician, was on time, friendly, explained pricing, and offered choices. I highly recommend."
Commercial HVAC Maintenance in DC, Maryland, and Virginia
If you are looking for a reputable Commercial HVAC company that takes customer service and industry knowledge seriously, Brothers Mechanical Services is ready to help. Call us at 703-649-2977 or request service here.
Other Professional Services We offer:
– Cooling tower preventive maintenance services
– Equipment upgrades and modifications
– Boiler preventative maintenance